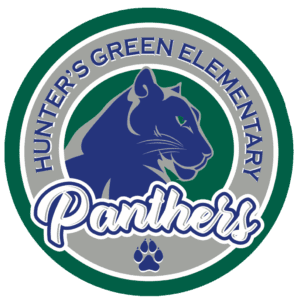 9202 Highland Oak Drive
Tampa, FL 33647
Roll the Dice with Us at Panther Royale: An Exclusive Casino Night for Adults! ♠️♥️♣️♦️ 
Dress to impress and prepare for a thrilling evening at our Adult-Only Casino Night. Enjoy classic casino games, delicious horderves, and a chance to win fabulous prizes. Tickets are on Sale now! Reserve your spot now to this exclusive event. Stay tuned for updates on our social media channels. Don't miss your opportunity to experience a night of elegance, excitement, and fun!
We also have sponsorship, silent auction and donation opportunities available. See attached document for more details. 
Buy your tickets here: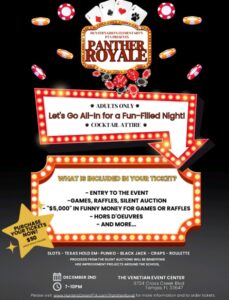 NEED A BABYSITTER for the Panther Royale!?
Look no further! Sign up today to reserve your spot!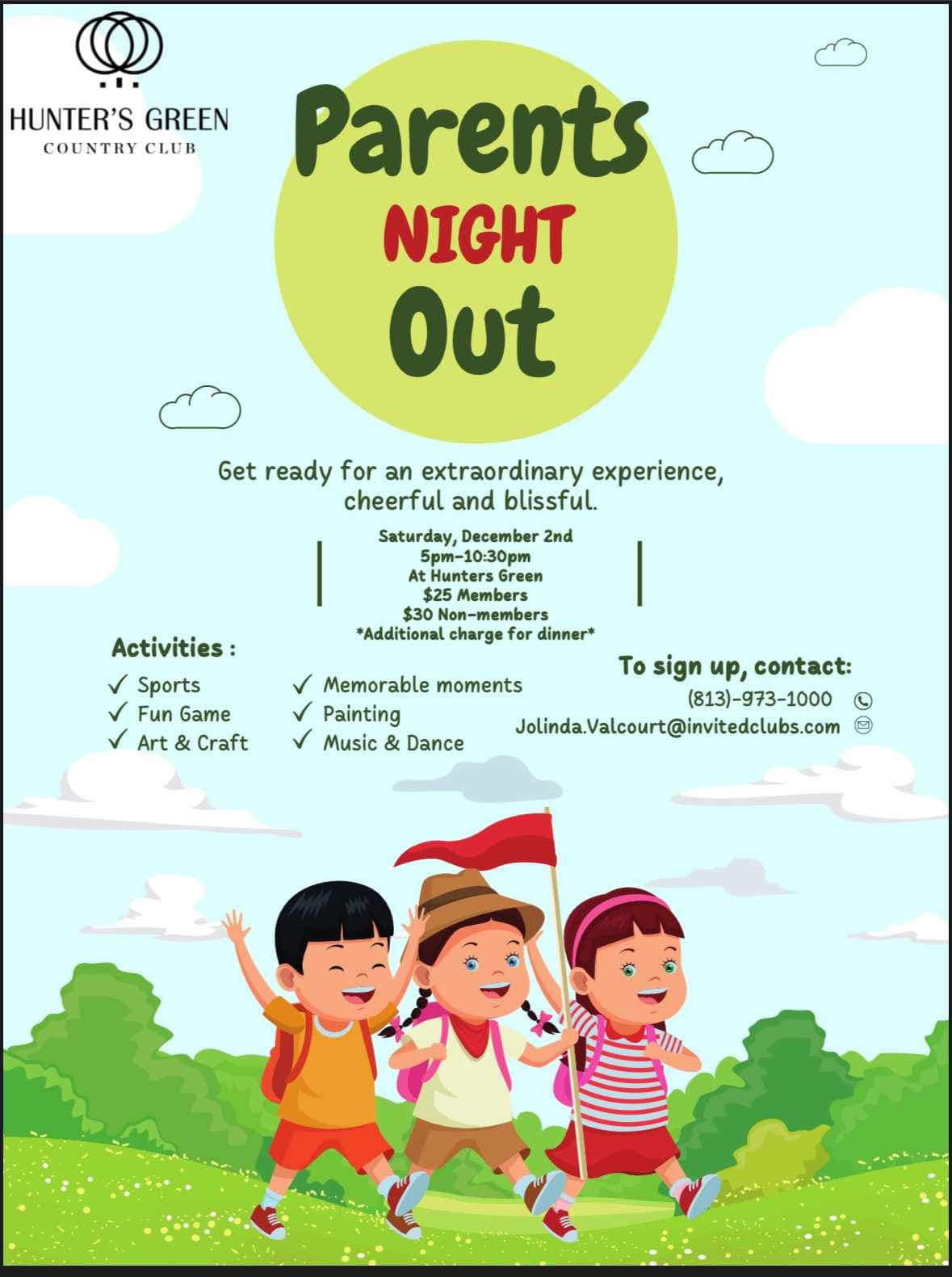 Own a Business? We have many opportunities available for the Panther Royale. Reach out today to be apart of this fantastic event and help raise money to support our students!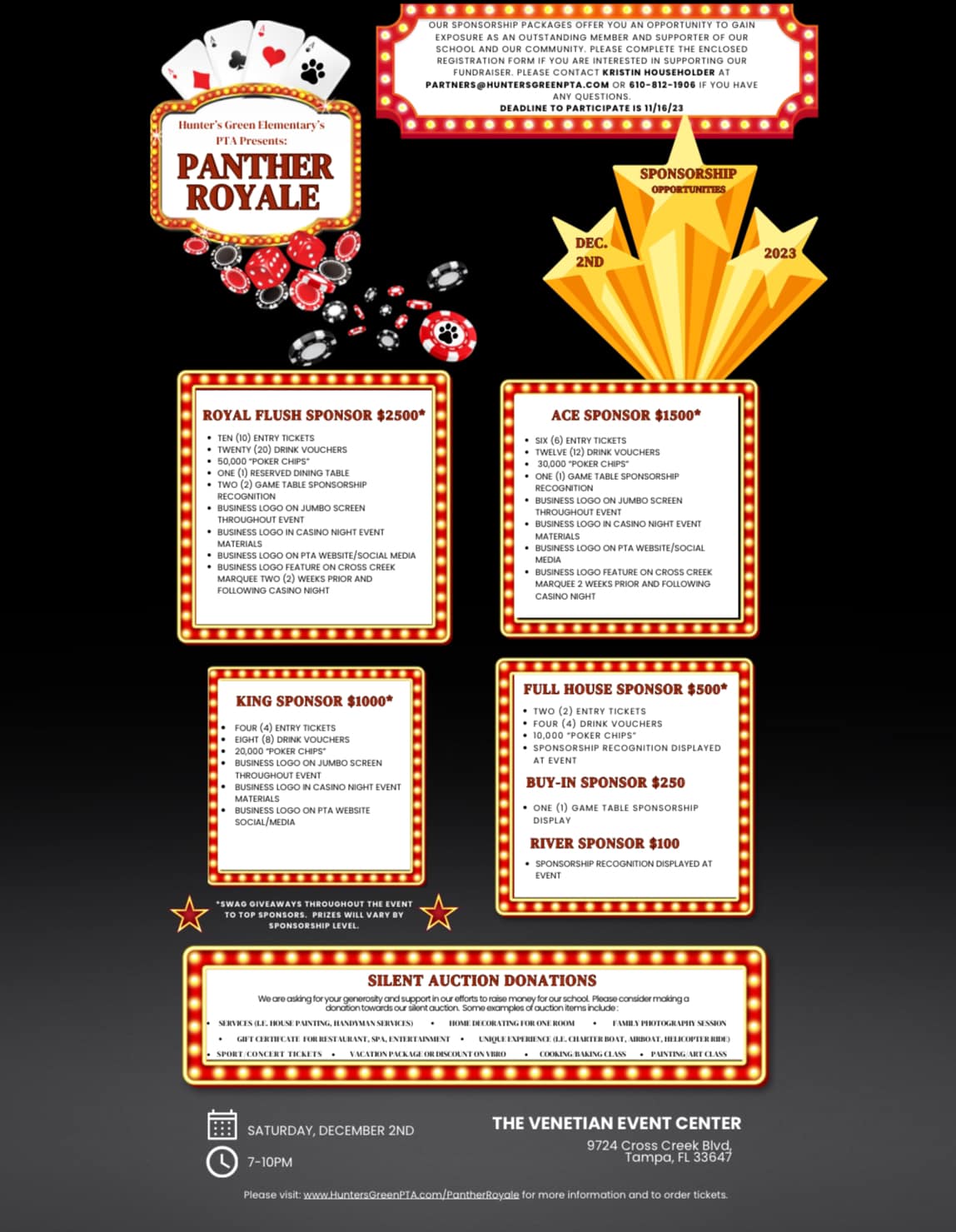 New Tampa 5k Registration is now open!
 Run New Tampa 5k – Get Ready to Race!
We are delighted to announce that the much-anticipated Run New Tampa 5k is set to take place on February 10th, 2024 and we're inviting YOU to be a part of the action!
Whether you're a seasoned runner or just enjoy the lively atmosphere and walking with your friends, everyone is welcome. We are looking forward to making this 5k a roaring success! 
Save the date for the Run New Tampa 5k:
  Date: February 10th, 2024
 Location: Hunter's Green Elementary 9202 Highland Oak Drive Tampa, FL US 33647
Let's come together to make this event a highlight of our school year and a source of pride for our community! 
We have sponsorship opportunities available. See attached document for more details. 
Spread the word, share this post, or reach out to us at [email protected] if you're ready to be a part of our dynamic planning committee. Together, we'll make this 5k unforgettable! Purchase your race entry today!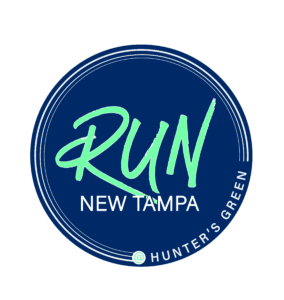 The yearbook at Hunter's Green Elementary is a great tradition for our 5
th graders. Students enjoy reliving the school year
through this compilation of memories. Imagine their surprise when they see a special dedication from YOU! We
encourage you to find a special picture and words to dedicate to your child in the yearbook!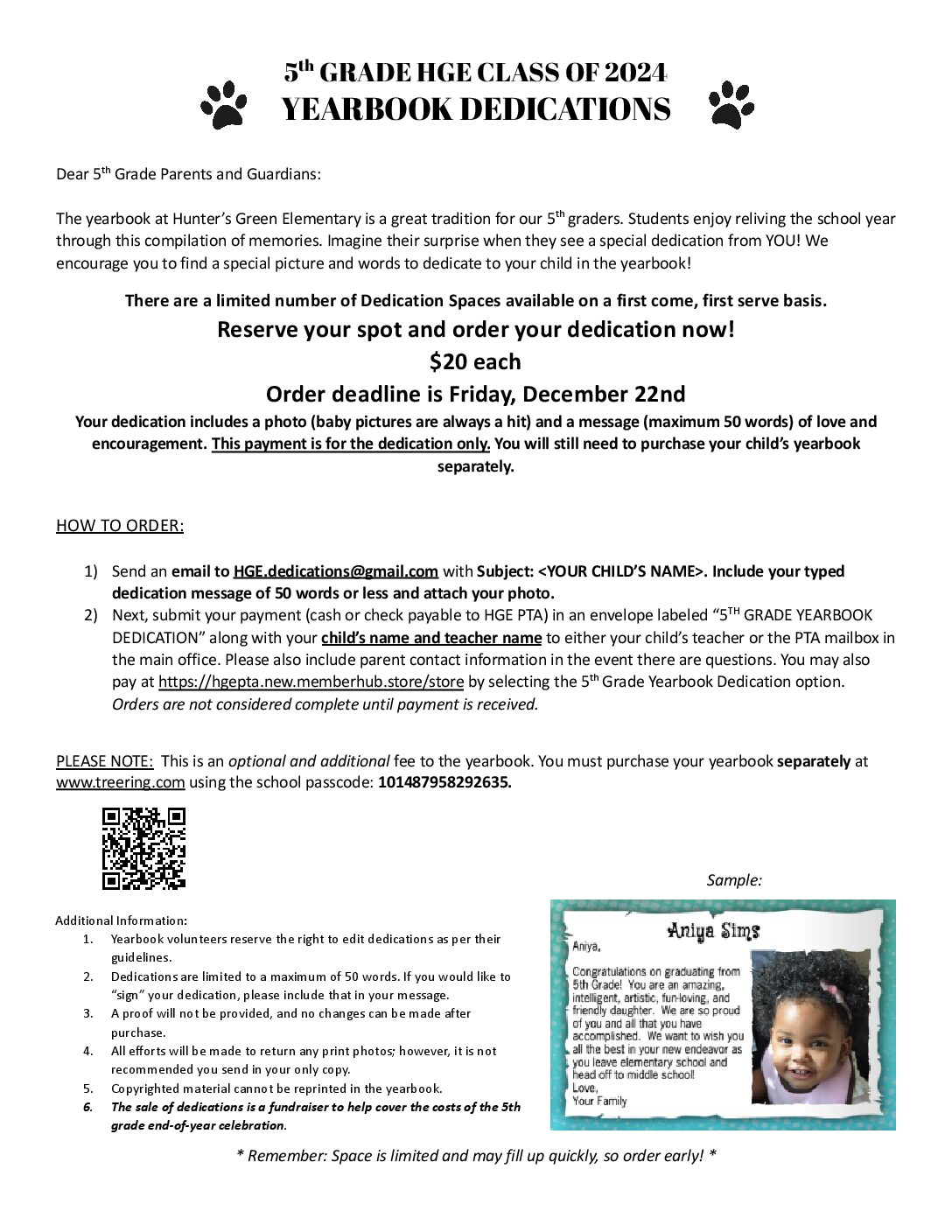 Thank You PTA Staff Appreciation Team!
We had the most incredible week thanks to our fantastic PTA Staff Appreciation Team! They turned the teacher's lounge into an "Apple Cider Float" station, and we can't stop smiling!
A huge THANK YOU to each and every one of you for your hard work and dedication. Your creativity and thoughtful gestures make our school a brighter place. We're lucky to have such a supportive PTA team that goes the extra mile to show love to our amazing teachers!
We just wanted to take a moment to extend a heartfelt THANK YOU to all the incredible teachers and staff who rocked the stage at the Panther Jamz Lip-Sync Battle! Your energy, enthusiasm, and downright awesome performances created an unforgettable evening for our students and families.
The Panther Jamz was not just a lip-sync battle; it was a celebration of talent, spirit, and the wonderful community we have at Hunter's Green. Your dedication to making events like these lively and enjoyable truly sets our school apart.
Thank you for going above and beyond to bring smiles and laughter to our students and families. Your creativity and enthusiasm were infectious, making the Panther Jamz a highlight of the school year!