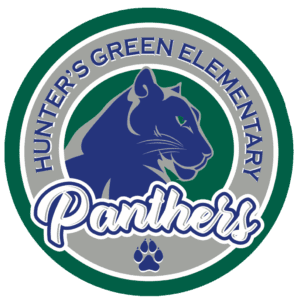 9202 Highland Oak Drive
Tampa, FL 33647
Boo your friends! Boo your teacher! Boo your entire class!  Boo Grams will be on sale 10/24-10/28.  Boo Grams are a great way to spread cheer with a friendly note and a sticker. Please see the flyer for more information and pricing.  All proceeds benefit the 5th grade activities.
The 5th grade is selling custom HGE stainless steel tumblers as an additional fundraiser for activities. Order a HGE tumbler or any NHL, MLB, NCAA team, and more. Please see the flyer for more details and link to the fundraiser.
Panther Store Volunteer
Please help work the Panther Store as children come in once a month over 2 days to spend their hard earned Panther dollars for store items.
 If you can help, please review the available slots below and click on the button to sign up. Thank you!
Uniforms are required for fall picture day!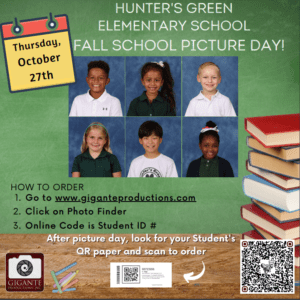 Book Fair has been Rescheduled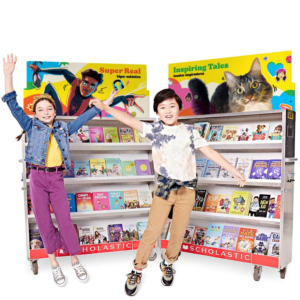 We are so excited for our Fall Book Fair at Hunter's Green Elementary, October 25 through November 4th! 
For that event to be a success, we need volunteers to help at our school.
Help is needed for :
setting up the Book Fair 
helping children find and purchase books
and then taking down the Book Fair 
If you have any questions, please don't hesitate to email Flavia Ferrari at volunteers@huntersgreenpta.com
   Please make sure you are approved by HCPS to volunteer:
       If you are a weekly volunteer in the media center, please sign up at your scheduled time. Please help more times if available during this special event!
The HGE Yearbook sale is extending it's 10% discount until October 31st.
Don't forget, this yearbook allows families to customize 2 pages however they wanted. There are different templates and layouts to choose from, and is a great way to keep memories of HGE alive.