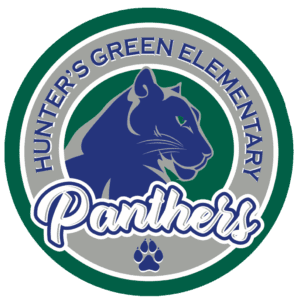 9202 Highland Oak Drive
Tampa, FL 33647
The Panther Mart is back this year!  Our students loved being able to go shop and purchase items with their Panther Bucks.  If you would like to volunteer in the Panther Mart please sign up at the link below.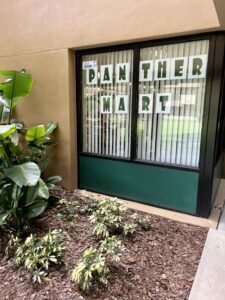 Please join us Sunday anytime from 11-3 for our Dads Club service project of beautifying our garden.  If you purchased a 5th grade tye-die shirt be sure and be there between 1-3!
Registration is open for our Run New Tampa Race!  This is our biggest fundraiser of the year! Early registration gets a discounted rate!  Sign up through our website.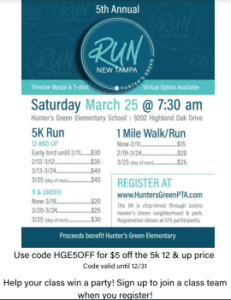 The dates for our Holiday Toy Drive have been extended.  Send in new and unwrapped toys now until Tuesday, 12/14.  Students can drop the gifts off in the Media Center in their designated team box to earn Panther Points for their teams.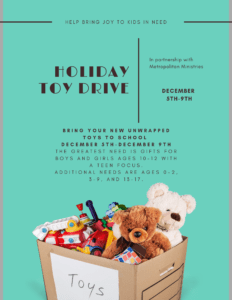 PTA Meeting Ornament Exchange
Join us for the PTA meeting Tuesday, December 13th at 8:30 AM for our monthly meeting.  Stay afterwards for our annual ornament exchange and coffee and pastries.  If you'd like to participate in the ornament exchange, bring a new ornament wrapped, please do not spend more than $10 on the ornament.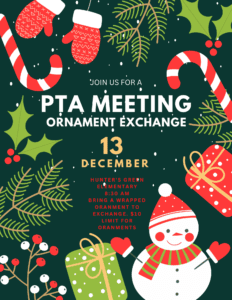 12.11 – Garden Beautification and Tie-Dye Pre-Order Event 11-3
12.12 – No Early Release
12.12 – Mindset Student of the Month
12.13- PTA Meeting and Holiday Ornament Exchange 8:30 AM
12.19 – No Early Release
12/26-1/6 Winter Break