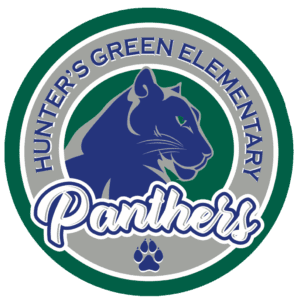 9202 Highland Oak Drive
Tampa, FL 33647
Join us on Tuesday, September 5th at 8:30 am for our next PTA Meeting.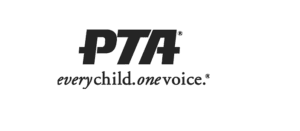 We are excited to announce the date of our Run New Tampa 5K will be February 10, 2024. Run New Tampa is the biggest fundraiser of the year! We are excited to begin planning this year's race. Join us for the first planning meeting at Cory Lake Isles Clubhouse  on  September 12th  at 6pm. This is your chance to get involved with the planning of the event.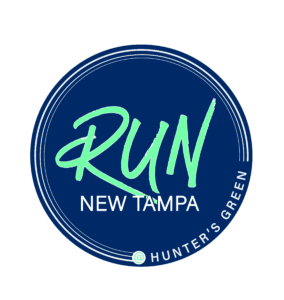 To stay connected with the latest news, updates, and special events happening at our wonderful school, we invite you to like and follow our official PTA page!

If you haven't joined the PTA yet it is a great way to get involved with the school and be an advocate for our children. Membership prices range from $12 for individual memberships to $250 for our Family Sponsorship. Be sure and check out the attached flier to see all the benefits that come with our Family Sponsorship.
Click on our Member Hub Link below to purchase your membership.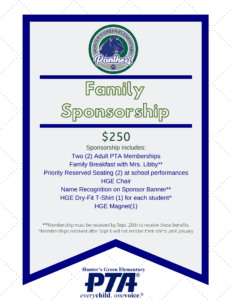 The Hunter's Green Elementary PTA would like to invite you to become a Business Partner for the 2023-2024 school year. Your support will help to strengthen learning opportunities for our students, who will become our community's future leaders.
Each of our partnership options offers your business positive exposure among our students, parents, faculty, and the community at large. Our school is made up of over 750 students along with parents and extended families that you can reach and influence as a partner. Based on your partnership level, you will be able to advertise your logo on our marquee on Cross Creek Boulevard as well as on our social media, newsletters and website, which helps reach potential customers beyond our school walls.
We are proud to host in person networking events that allow our Business Partners the opportunity to speak with our school families during the year. Our first in person event will be our Open House that will take place on August 8th from 1-4 pm. All paid Business Partners are welcome to set up a table and attend. Other opportunities will be emailed out as they approach.
The exposure for your business comes in addition to the personal satisfaction you will receive in knowing that you have helped better the education system for our students. To get started, please select the Business Partner option that best suits your business needs from the options on the following page of this letter. Then complete and submit your application, along with your tax-deductible contribution, to Hunter's Green Elementary PTA at the address listed below. If you have any questions, please contact our Business Partner team at [email protected].
Thank you for your time and for supporting our school, our students and our community.
Sincerely,
Kristin Householder
Hunter's Green Elementary PTA, Business Partner Chairperson
Make your child's birthday extra special by wishing them Happy Birthday on our school marquee! Follow the link below to purchase a birthday message for only $10. This is a great way to surprise your child and support our school.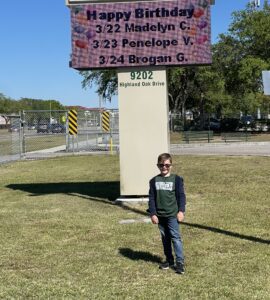 Thank you to all the families that donated to "Stock the Lounge". We would like to give a huge Shout OUT to the families that donated from May to August 18th!
Thank you to the :
Lalis Family
Smith Family
Voss Family
Britt Family
Raad Family
Nerland Family
Castaneda Family
Young Family
Terenzi Family
Angiu Family
Nieves Family
Any and all donations help us supply more treats for our amazing HGE staff and are very appreciated! Names of our generous donors will be displayed in the Teacher's Lounge during the year!
$10- helps provide a case of sparkling water or soda
$25- helps provide a box of individually wrapped snacks
$50- helps provide a fresh fruit or veggie tray
Go to the MemberHub to Stock the Lounge!
Thank you in advance for supporting our staff!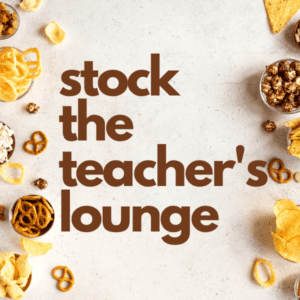 Join us for an informational meeting for the 5th Grade Parents and Caregivers. We will
be discussing fundraisers and plans for 5th grade fun!
Receive messages about upcoming activities, volunteer opportunities*, fundraising information,
important deadlines and more. Join the 5th Grade Remind group here: https://www.remind.com/join/hge5thgr