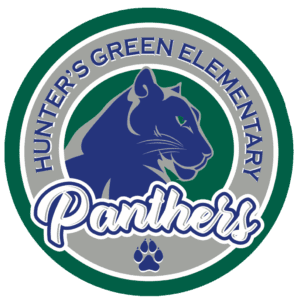 9202 Highland Oak Drive
Tampa, FL 33647
All 
pre-ordered tie dye shirts have been distributed. If you have any questions or concerns about your order, please contact 
[email protected]
If you ordered Spirit shirts between July 17- Aug 20 they will be delivered to your child's classroom the week on Sept 11th.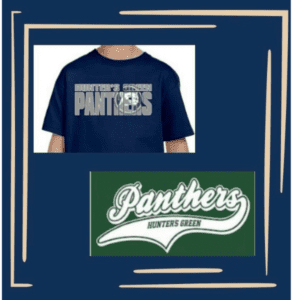 We are excited to announce the date of our Run New Tampa 5K will be February 10, 2024. Run New Tampa is the biggest fundraiser of the year! We are excited to begin planning this year's race.  This is your chance to get involved with the planning of the event. There are two ways to join the meeting:
1. In-person at Cory Lake Isles Beach Club, 
10441 Cory Lake Dr
  The contact name for meeting is Ashley Pardue. The in-person meeting will take place in September 12th at 6 pm.
Passcode: mqfLm4
The virtual meeting will take place in September 12th at 5:30 pm.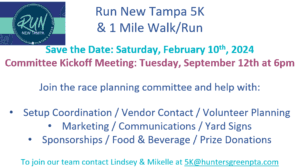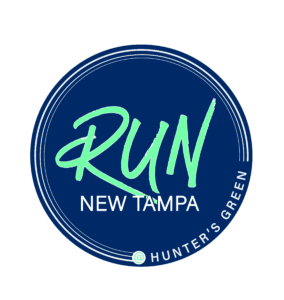 Join us for Spirit Night at Chick Fil A on Wednesday, Sept 13th from 5-8.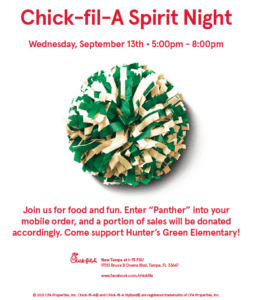 Roll the Dice with Us at Panther Royale: An Exclusive Casino Night for Adults! Save the date for this fundraising event- December 2, 2023. More information to come!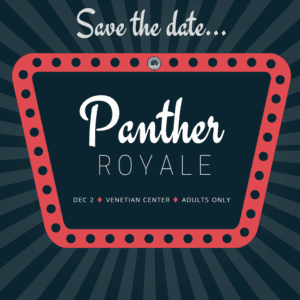 Thank you to all the families that donated to "Stock the Lounge". We would like to give a huge Shout OUT to the families that donated from August 23rd through September 1st !
Thank you to the :
Baggot Family
Rodriquez Family
Szczesny Family
Davslos Family
Greenwood Family
Tief Family
Santana-Oben  Family
Martello Family
Shaban Family
Campodonico Family
Any and all donations help us supply more treats for our amazing HGE staff and are very appreciated! Names of our generous donors will be displayed in the Teacher's Lounge during the year!
$10- helps provide a case of sparkling water or soda
$25- helps provide a box of individually wrapped snacks
$50- helps provide a fresh fruit or veggie tray
Go to the MemberHub to Stock the Lounge!
Thank you in advance for supporting our staff!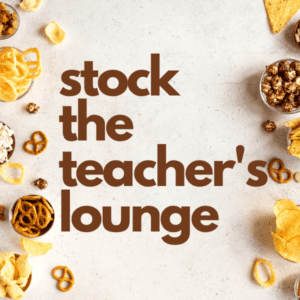 Join us for an informational meeting for the 5th Grade Parents and Caregivers. We will
be discussing fundraisers and plans for 5th grade fun!
Receive messages about upcoming activities, volunteer opportunities*, fundraising information,
important deadlines and more. Join the 5th Grade Remind group here: https://www.remind.com/join/hge5thgr