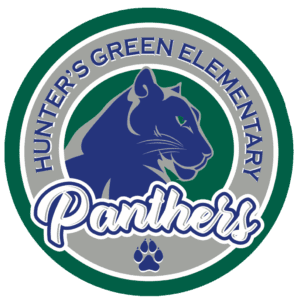 9202 Highland Oak Drive
Tampa, FL 33647
Are you interested in becoming more involved with the PTA next year? We have plenty of opportunities big and small! Fill out the interest form with the link below by April 16th!
https://forms.gle/TyiZZRWhjuLAYkhJ6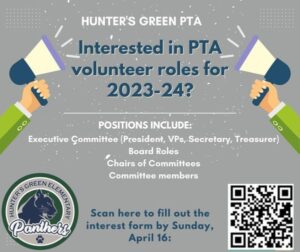 We are seeking volunteers to help with the Panther Mart – which entails helping students understand which items they can purchase with their Panther Bucks, collecting the Panther Bucks for the Teachers after shopping is complete, setting out additional items that may be running low from earlier shoppers, etc. We hope you will consider volunteering to help with the Panther Mart.
The Panther Mart is open once a month over a 2-day period for students to redeem their hard-earned Panther Bucks for store items; this month, the store is open for shoppers 
April 19-20th.
Also, we need help setting up the Panther Mart 
on
 April 18th
.
https://www.signupgenius.com/go/4090948aaab2fa2f94-april#/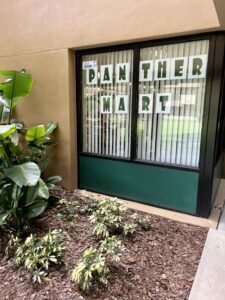 April 19 – 3rd Grade Kennedy Space Center
April 19 – Panther Mart
April 20 – Panther Mart
April 21 – Pep Rally
April 26 – Kindergarten Field Trip
April 27 – PTA Bingo Night @ 5 pm
April 28 – Dad's Club @ 6:45 am